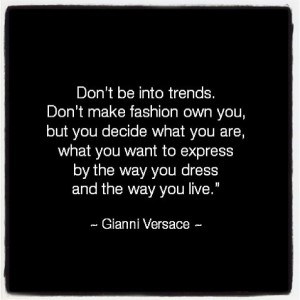 AHH, Holy Gianni (Versace)! Ce « fashion statement » revu sur un tweet hier me parle. Difficile à présent de ne pas vouloir ressembler à une référence dictée par  une tendance, surtout quand on gravite dans la mode. Moi c'est toujours dans mes looks les plus improbables et plus perso que je me sens bien, Même si la mode ne m'a jamais quittée une seconde. Et vous ?
Christophe Coppens expose ses premières peintures a New York! Après sa décision radicale d'arrêter sa société et carrière de designer de chapeaux en 2012, diffusée dans une lettre a la presse très touchante l'artiste courageux présenta depuis deux expos lanscape 1 : Everything is local à Rotterdam et la et magique Lanscape 2 « the hills are alive » .
Mon ancien voisin de la rue de Suède, que j'avais découvert un peu par hasard dans le quartier de la gare du midi il y a deux dizaines d'années a l'air heureux! I wish him the best to come!
Lire l'interview de Christophe sur Opening Ceremony
Early Painting jusqu'au 21 juin at hpgrp 529 West 20th St. #2W New York, NY, 10011

ET encore sur le site d'Opening Ceremony un shooting de Bob Jeusette jeune photographe et artiste visuel Belge a suivre de prés, que j'ai représenté et avec qui je travaille en production ces temps-ci.
Bob shoote des images fraîches, et pose un regard nouveau et personnel dans la catégorie Life style & street, jamais cucul. Il travaille aussi en vidéo.
Speak to you soon ! Belinda Cordier
You can also visit my TUMBLR